'low-doc' Home Borrowers Hit By Rising Rates
Low Doc Loans
The latest snapshot of the Australian residential mortgage backed security (RMBS) market by Fitch Ratings paints a positive overall picture, with so-called 'prime loans' generally performing well, despite three consecutive rate rises from March to May. Adjusted for loans that passed from being in arrears to being settled because the property was sold, the percentage of prime loans more than 90 days in arrears increased from 1.33 per cent in the June quarter to 1.37 per cent in the three months to the end of September. However, Fitch says self-employed borrowers have been hit hard, which has pushed arrears among prime low documentation loans to a record 3.97 per cent - slightly higher than the previous peak of mortgage delinquencies in this segment reached during the peak of the financial crisis in the December quarter of 2008. This is a category of loans where borrowers meet the usual lending criteria, but are unable to supply sufficient evidence of their regular income, often because they are self-employed or contract workers with fluctuating earnings. The associate director in Fitch's structured finance team James Zanesi says higher mortgage repayments appear to be hitting the self-employed sector much harder than employees. "The three consecutive cash rate hikes ending in May 2010 modestly affected Australian prime mortgage performance in the third quarter of 2010. Households have demonstrated some stability in spite of the higher mortgage payments," he said. "The most vulnerable borrowers, such as low-doc and self-employed borrowers, have experienced the worst performance, with the increase in mortgage payments having an impact on affordability." The very worst performance in the September quarter continued to be amongst the closest equivalent Australia has to subprime loans -'low-doc, non-conforming' borrowers. The arrears rate amongst this group was 18.94 per cent, although it makes up a relatively tiny proportion of Australian mortgages. Fitch says it does not expect any substantial improvement in the level of delinquent mortgages until well into next year, as Christmas spending tends to drive people further behind in their repayments.
For the original version including any supplementary images or video, visit
http://www.abc.net.au/news/2010-11-23/low-doc-home-borrowers-hit-by-rising-rates/2347860
Cyclone Yasi, which tore through the states northeast coast packing winds stronger than Hurricane Katrina ; Cyclone Dianne in Western Australia , and Cyclone Carlos in the Northern Territory have all ravaged the country this year as a La Nina weather event dumped record amounts of rain in parts of Australia. Borrowing Slows Borrowing for mortgages grew by 6.6 percent in March from the year-earlier period, the least since the central bank figures were first reported. Fitch has warned that it could cut the lenders ratings if they lower standards to boost sales. While the number of loans in arrears is expected to fall slightly in the second and third quarters as the impact of seasonal spending and the floods dissipates, this could be offset by further interest-rate increases and the recent rise in the cost of living, Zanesi said. Traders bet theres a 60 percent chance the central bank will resume raising interest rates by year end, boosting the benchmark rate by a quarter of a percentage point to 5 percent after pausing for six months, bank bill futures show. Still, overall, the Australian RMBS market remains stable and delinquency levels are low compared with other countries, Zanesi said. A stress test conducted by the company last year found that Australian banks and insurers can weather a 30 percent drop in home prices and a mortgage default rate of as much as 6 percent. Commonwealth Bank, Westpac Commonwealth Bank of Australia (CBA) Chief Executive Officer Ralph Norris told analysts this month that a post-Christmas lift in arrear rates is typical across all institutions. He said the bank expects the seasonality factor to come out of the numbers in the second quarter. Westpac Banking Corp.
For the original version including any supplementary images or video, visit
http://www.bloomberg.com/news/2011-05-25/australian-home-loan-delinquencies-jump-to-record-on-rates-fitch-says.html
Australian Home Loans Rise on Record-Low Rates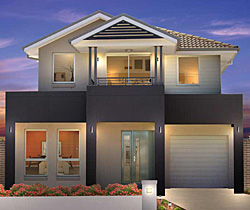 Economists surveyed ahead of the announcement had expected a rise of 2.0%. The value of loans for investment housing in July rose 2.9% from June, the ABS said. While other economic indicators such as consumer confidence have been patchy this year, home loans have steadily risen--creating a small bright spot in an otherwise darkening economic outlook as a mining boom that has powered growth for a decade slows. Home loan approvals data signal whether consumer demand for debt is increasing, making it a useful measure of sentiment at a time when many
more? info?
Australians still prefer to save their money amid continuing anxiety over the state of the global and local economy. The central bank rate has cut interest rates steeply since late 2011 to a record low 2.5%, in a bid to spur weaker parts of the economy like consumer sentiment and construction. Loan approvals to build new houses fell 2.1% in July from June. Approvals to buy new homes rose 5.9%, while lending for already built houses rose 2.7% in the month.
For the original version including any supplementary images or video, visit
http://www.nasdaq.com/article/australian-home-loans-rise-on-record-low-rates-20130908-00024
Australian Home Loan Delinquencies Jump to Record on Rates, Fitch Says
He popped in to studio mid-week (as he regularly does) to talk through some of the issues about them with Linda Mottram. It didnt take long before the calls started pouring in. Stephen Long appears regularly on 702 Mornings with Linda Mottram on Wednesdays after 9:30am. PS After Stephen left the studio at 10am, David called in. We felt his experience was also worth a replay.
For the original version including any supplementary images or video, visit
http://blogs.abc.net.au/nsw/2012/08/low-doc-loans.html?site=sydney&program=702_mornings