Adjusted for loans that passed from being in arrears to being settled because the property was sold, the percentage of prime loans more than 90 days in arrears increased from 1.33 per cent in the June quarter to 1.37 per cent in the three months to the end of September. However, Fitch says self-employed borrowers have been hit hard, which has pushed arrears among prime low documentation loans to a record 3.97 per cent - slightly higher than the previous peak of mortgage delinquencies in this segment reached during the peak of the financial crisis in the December quarter of 2008. This is a category of loans where borrowers meet the usual lending criteria, but are unable to supply sufficient evidence of their regular income, often because they are self-employed or contract workers with fluctuating earnings. The associate director in Fitch's structured finance team James Zanesi says higher mortgage repayments appear to be hitting the self-employed sector much harder than employees. "The three consecutive cash rate hikes ending in May 2010 modestly affected Australian prime mortgage performance in the third quarter of 2010. Households have demonstrated some stability in spite of the higher mortgage payments," he said. "The most vulnerable borrowers, such as low-doc and self-employed borrowers, have experienced the worst performance, with the increase in mortgage payments having an impact on affordability." The very worst performance in the September quarter continued to be amongst the closest equivalent Australia has to subprime loans -'low-doc, non-conforming' borrowers. The arrears rate amongst this group was 18.94 per cent, although it makes up a relatively tiny proportion of Australian mortgages. Fitch says it does not expect any substantial improvement in the level of delinquent mortgages until well into next year, as Christmas spending tends to drive people further behind in their repayments.
For the original version
Perth low doc home loans
including any supplementary images or video, visit
http://www.abc.net.au/news/2010-11-23/low-doc-home-borrowers-hit-by-rising-rates/2347860
The low doc loan that brought down a family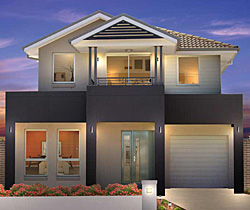 My husband was very uncertain because Power Loan did not ask for proof of income or our tax returns. I caved in because the agent kept saying he has his own money in the Westpoint project, Ms Al Nasser said. Westpoint imploded in 2006 and Ms Al Nasser is now paying off a debt on a Westpoint property which no longer exists. But the Al Nassers never filled out a loan application form for either of their loans -the broker did most of the filling out, some in their presence. They only signed paperwork for privacy consent and declaration of financial position.BusinessDayhas reviewed the relevant paperwork. Often they would come to our house late to get signatures and then run off, Ms Al Nasser said. After Westpoint collapsed and the investment income stopped coming in to fund their loan,the Al Nassers approached the Financial Ombudsman Service (FOS) for help. FOS said it could not act as Power Loan was not a member.BusinessDayverified the company which ran Power Loan, National Finance and Trading, only signed up as a member in 2013. FOS is a private complaints resolution service funded by financial institutions according to the numbers of complaints against them. Likewise, although with a good deal more dithering, the Credit Ombudsman Service (COSL) took four years to respond to the Al Nassers complaints, only to say they were unable to act.
For the original version including any supplementary images or video, visit
http://www.smh.com.au/business/banking-and-finance/the-low-doc-loan-that-brought-down-a-family-20131029-2wcrx.html